Transgender Day of Remembrance (TDOR) honors the memory of those murdered in acts of anti-transgender violence each November 20. It is a day that encourages people to stop and reflect on the transgender community — specifically the abuse many of them face as they attempt to lead their everyday lives. It's also meant to help spark transgender advocacy, support, and change across the U.S.
Her Death inspired a movement –
TDOR takes place each year to honor Rita Hester, whose murder on November 28, 1998, launched the "Remembering Our Dead" web project and a San Francisco vigil the following year. Rita was a highly visible member of the transgender community in her native Boston, MA where she worked locally on education around transgender issues. On Saturday, Nov. 28, Rita was stabbed 20 times in her apartment. A neighbor called the police, and Rita was rushed to the hospital. She passed away from cardiac arrest only moments after being admitted. Almost two decades later, police still have not found Rita's murderer (or murderers). In 1999, one year after Rita's murder, advocate and writer Gwendolyn Ann Smith coordinated a vigil in Rita's honor. The vigil commemorated not only Rita, but all who were tragically lost to anti-transgender violence.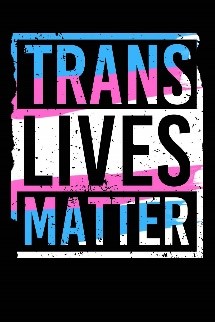 This important day raises awareness of the threat of violence faced by gender variant people and the persistence of prejudice felt by the transgender community. The 2014 Lesbian, Gay, Bisexual, Transgender, Queer, and HIV-affected Hate Violence Report from the National Coalition of Anti-Violence Projects shows that, of the victims murdered, 80% were people of color, 55% were transgender women, and 50% were transgender women of color. This epidemic of violence committed against transgender and gender non-conforming people continues to climb and claim the lives of too many each year in the United States and internationally. Many more incidences of murder and violence against transgender people go unreported, sometimes due to misgendering of the victim.
We want to take a moment to remember those we have lost in 2020 and provide some information on what we can do to make our TGNC colleagues and friends feel safer.
 Join LEAGUE in Honor of TDOR:
Have a moment of silence for those we have lost in 2020 at 2pm CT on November 20th (if this time does not work find a time that works with your schedule)
Watch the film The Garden Left Behind on Friday evening 11/20
Wear white/pink/blue on November 20th  
Post on social media platforms using the following hashtags: #TDOR #transvisibility #transweek @leagueatatt #leagueatatt
Donate to an organization that helps educate others on TGNC issues such as Trans Can Work, Trans Women of Color Collective, Anti-Violence Project or any local organization within your community.
Consider adding your pronouns to your email signature
Be an educated Ally for the Trans community
 
GLAAD provides several things you can do including:
Look at your favorite organization's policies and ensure that transgender people are welcome to join your country club, your work union or your book group.
Volunteer to help get a transgender-supportive candidate elected.
Ask your local film festival to include films inclusive of transgender issues.
Work to pass a non-discrimination policy in your workplace. Slightly less than one-third of Americans live in a jurisdiction with laws that ban employment discrimination based on gender identity and expression.
Submit an op-ed to your local paper about the transgender community. This is an effective way to express opinions and distribute information on transgender issues from a variety of voices.
Plan or attend a Day of Remembrance Event every November 20. This is a yearly opportunity to remember those lost to hate-motivated violence directed towards the transgender community, and also a time to encourage people to take action to make the world safer.
Start or attend a transgender support or education group in your neighborhood. These groups are often a vital way that transgender people connect with one another.
Encourage fair, accurate and inclusive media coverage of transgender issues.
Sources:
https://www.glaad.org/resources/ally/5
https://www.glaad.org/publications/tdorkit
https://www.hrc.org/events/transgender-day-of-remembrance
Learn more about How the Census Bureau Protects Your Data.